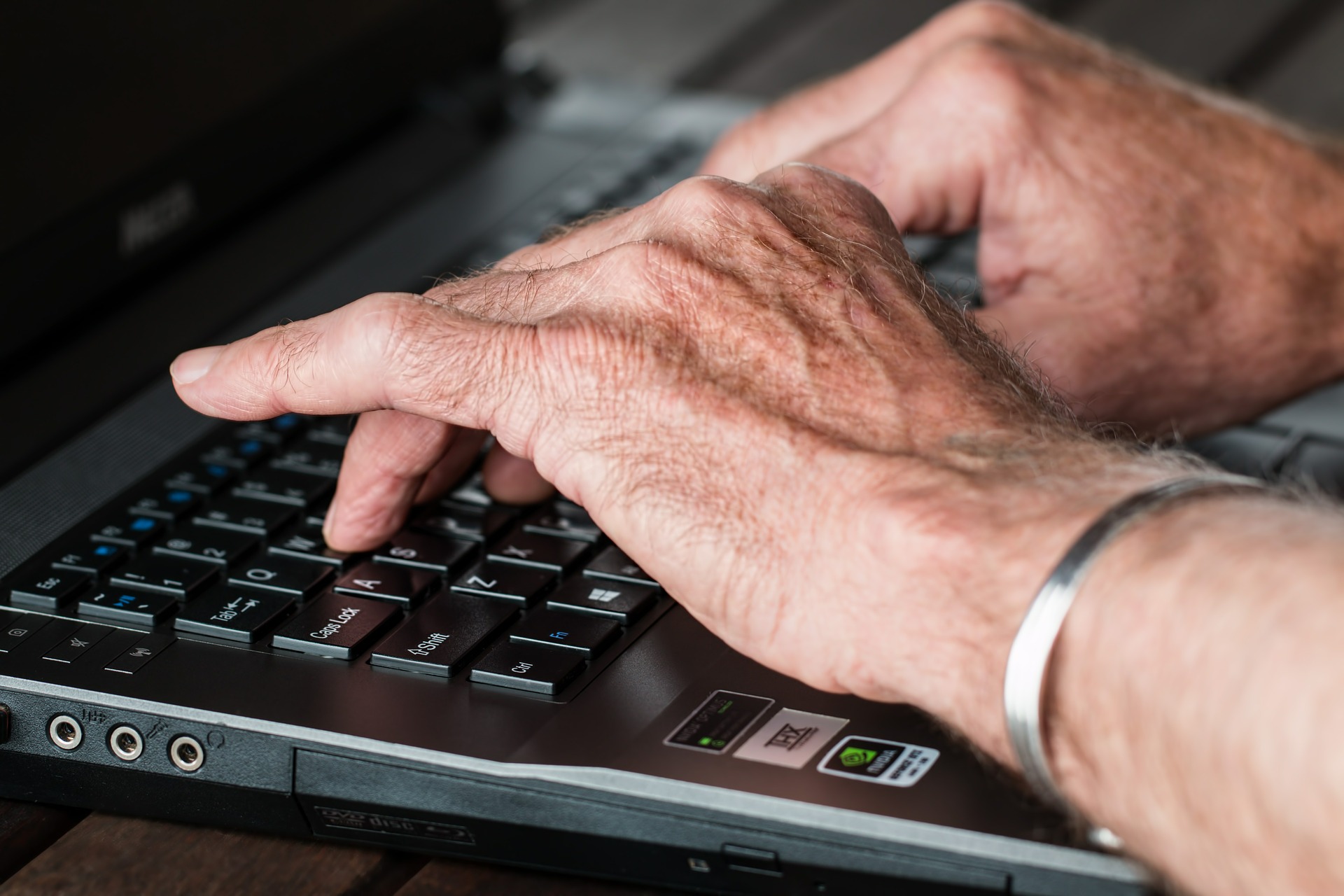 Older Americans looking for a little extra cash might want to investigate work-at-home opportunities.
Working at home can help make ends meet by adding to Social Security and retirement income or finance the extras that are so important. Some have found working at home to be a good way to create extra income or successfully take the place of a full-time job.
Unfortunately, in the areas of working from home or starting a home-based business, there are many companies that make offers that sound enticing but are not legitimate. According to a 2010 survey by the Investor Protection Trust, one out of every five citizens over the age of 65 has been the victim of a financial scam.
You must carefully investigate any business offer — particularly those that require a substantial investment on your part. Check with your local Better Business Bureau and if possible others that have invested in this business prior to investing yourself. Google the company and see what others are saying. Do your research.
There are several ways to earn money working out of your home. For a list of innovative and successful suggestions from readers at RetiredBrains, click here.
The following are work from home ideas for earning revenue:
Direct selling
There are literally hundreds of firms for you to choose from should you be interested in representing them. In most cases companies that involve direct selling require you to purchase some product for you to sell but the "starter kit" of training materials is generally not very expensive. Legitimate direct selling companies allow you to "sell back" unsold products that are in good condition if you decide this isn't for you.
The product or service you choose to sell should be something that you yourself would use even if you weren't selling it (something you fully understand and can be enthusiastic about) and you should be making money from your sales to customers — recruiting other sellers should not be the primary basis of your income.
If you feel direct selling is worth exploring, check out the Direct Selling Association where you can see companies marketing products from air filters to wine and services including financial, insurance and Internet.
Selling online
There are many who make a good living selling online. You could start by selecting things that you have around the house and list them on eBay, Craigslist or Amazon.com. Once you decide if this is something you wish to spend more time doing you can purchase things to sell. If you purchase the right products at the right price you should be able to make a good profit.
Don't worry about getting started as each site provides concise instructions on how best to use their particular site to sell or purchase.
Become a tutor
If you graduated from a college or university in the U.S.A. or Canada, or you're a current student at an accredited school, and you have expertise in English, math, science or social studies, you could make money as an online tutor.
You must be able to convey key information to students of all ages – generally fourth grade through college level – in an online environment. That means teaching mathematical formulas and chemical equations through an Internet connection rather than face-to-face instruction.
Visit tutor.com to learn how you can make $10 an hour or more working 5 hours to 30 hours a week out of your home.
To find other online tutoring opportunities, or to learn how to start your own online tutoring business, do a Google search using the keywords "online tutor" where you can research dozens of options based on your availability and subject-area expertise.
Write or edit
Some websites pay for articles, but unless they're commissioning your original work, you won't make big bucks. Yahoo! Voices and Helium are a good way to build an online portfolio of published work while making some money at the same time. MyEssays.com allows essay writers to sell their original work starting at $10 for a short essay, and up to $100 for comprehensive work. Writerfind.com lists a range of freelance opportunities for experienced writers to pursue on their own.
Another option is freelance writing for magazines, trade publications, newsletters or local newspapers. If you've developed a specialty or have a particular interest in a single topic: autos, fashion, food, travel, employment, etc., many websites and small publications work only with freelancers and regularly look for writers to do reviews on products or new releases.
Contact the editors of the publications you'd like to work for. (Their names and contact information can typically be found on the masthead or website.) Ask for their writer guidelines and be ready to submit samples of your work. (This is also where links to your work from the two sites listed above can come in handy). Compensation varies based on your experience. Novices might have to accept free products or press passes for their work. Experienced writers can expect to make anywhere from fifty cents to $2 per word. For multiple articles you might settle on a flat rate.
Telemarketing
Many companies and organizations outsource their cold-calling campaigns to call centers and third parties. They hire full-time and temporary workers, many of whom work from home to place those calls. Your job could be: debt collection, soliciting donations, persuading people to try a product or service, booking or confirming appointments, etc.
Usually you will be paid by the hour plus performance-based commission. Some of these jobs pay commission only. While some training can be provided, applicants are expected to have some high-quality cold-calling or customer service experience.
Don't pay for leads; you should be able to find employers that are hiring without your having to pay for leads! The Direct Selling Association offers links to businesses and advice on how to succeed in direct sales.
Many firms offer the opportunity to work at home handling their customer service calls. This works out to be a great deal less expensive than staffing a call center. Each firm has its own rules and qualifications so check them carefully to see if you are able to qualify.
Become a virtual customer-service agent
A growing work-from-home opportunity is to answer the inbound customer calls for companies like 1-800-flowers, Virgin Atlantic, J. Crew or other retailers. Employers like these, and many others like them, outsource their customer service calls to companies that hire U.S. based virtual agents. You can usually set your own hours and pick an employer whose products or services are suited to your knowledge and interests.
For these kinds of jobs you must have a pleasant voice and strong customer service skills. You also must have a computer with high-speed Internet access, a land line, and a quiet place to work. The cost of these is generally not reimbursed by the employer.
You can expect to make between $8 and $15 an hour depending on your experience, call volume and accounts. You must be prepared to work a minimum of 20 hours per week, although some "agents" work as much as 40 to 60 hours a week.
Each employer has different needs based on location, hours, clients, payment schedules, skills, knowledge, etc., so be sure to check with a few of them to find the best match for you. Some pay hourly wages while others require that you incorporate in order to work for them.
Freelancing
Check out freelancing sites like guru and work sites like oDesk and Elance where you can register as a freelancer or search a wide variety of areas including design, consulting, writing, administrative support, sales, telemarketing, accounting and finance.
Freelancers Union is a national nonprofit organization which represents the needs and concerns of today's independent workforce through advocacy, information and service. Freelancers Union offers health, life, disability and dental insurance, as well as discounts and other resources to freelancers, consultants, temps, part-timers and the self-employed.
Purchase a home-based franchise
There are literally thousands of franchises you can purchase but those that can be operated out of your home are limited.
Check out FranchiseGator.com and Franchise Solutions, both of which will provide you with lots of good information. You can search franchises by geographic location, amount you wish to invest and industry or type of business. The kinds of franchises you might check out that can be operated out of your home could be tax preparation, medical billing, tutoring, dog walking/training, baby sitting, cleaning services, travel/cruise lines, real estate and countless online business including online stores.
There are many resources that can assist you in this endeavor including Home Business Magazine and an excellent section RetiredBrains on franchises in general that gives specific references to home-based franchises.
You will also need to prepare your home as an office. To set up your home office, check here.
Finally you should carefully research any home-based business where an investment is required and remember that the investment isn't only financial, but also the huge amount of time that you must spend to make your business financially successful.
After "retiring" from a 40-year career in advertising, Art spent several years as a consultant working with employers involving the aging work force and with seniors addressing the challenges facing them as they prepared for retirement. In early 2003, he founded RetiredBrains.com, a site that has developed into a major destination for boomers, retirees and people planning retirement. RetiredBrains provides information on a wide variety of subjects and includes a free job board connecting employers looking to hire older workers. Art's book "Invent Your Retirement Resources for the Good Life," published by Oakhill Press, is a complete reference guide for those planning retirement and for retirees themselves. 
Article originally published in MarketWatch. To veiw the original article click here.