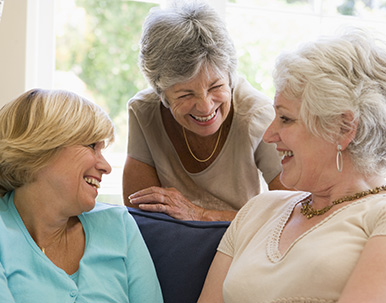 When it comes to socializing after age 50, nothing beats face-to-face contact, according to findings of a study published in the Journal of the American Geriatrics Society.
Researchers at Oregon Health & Science University assessed the mental health of more than 11,000 adults aged 50 and older. Participants were enrolled in the University of Michigan's longitudinal Health and Retirement Study.
To determine the effects of various forms of socialization on depression risk, researchers looked at frequency of social contacts occurring in person, over the telephone and in writing, including via email. Results indicated that those experiencing little face-to-face contact had nearly double the risk of depression two years later, while having more or fewer phone conversations or written contacts had no effect on depression. Those who got together with family and friends at least three times a week had the lowest level of depressive symptoms.
Lead study author Alan Teo, M.D., said the study was the first to examine how specific types of communication with friends and loved ones can safeguard older adults from depression.
"We found that all forms of socialization aren't equal," Teo said. "Phone calls and digital communication with friends or family members do not have the same power as face-to-face social interactions in helping to stave off depression."