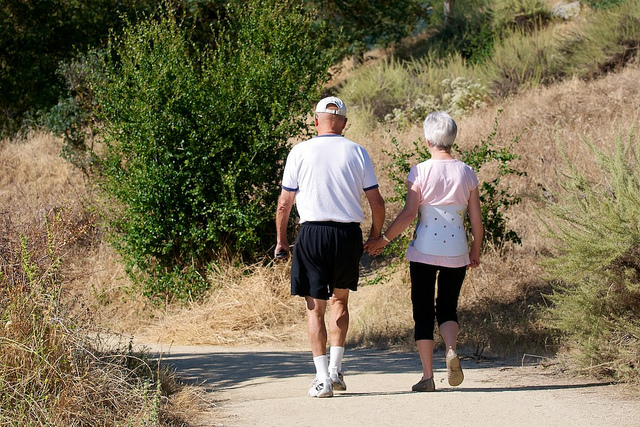 No matter where we go in the world and talk about Rewiring Your Future, exercise seems to be top of mind. Sometimes it is scary to hear people say they are going to run a marathon, but haven't done any exercise in years. Yes, we have actually heard this. We always tell people to STOP and GO SLOWLY. The only people who benefit from strenuous exercise like running a marathon without significant preparation are doctors and undertakers.
No matter what age you are, creating an exercise plan for yourself should be a thoughtful process and include input from professionals including your doctor. The goal should be to improve your health, your life expectancy and the enjoyment of doing something positive for yourself. Improper exercise results in pains, strains, torn ligaments, and other more serious injuries. No pain, No gain may work for some, but we don't recommend it.
We tell people if you have an exercise routine that works for you, keep it up. If you are bored with your routine, add some new exercises that make it more interesting. Trying new things makes it a lot less boring and new challenges can be very rewarding once you master them. Not addressing exercise boredom leads to no exercise at all.
Now for the good news: there is a great article out this week in the New York Times by Gretchen Reynolds. We love the title: The Right Dose of Exercise for a Longer Life. The article talks about several new studies that gathered information on over 600,000 middle-aged adults. They analyzed 14 years of death records for this group and came up with very interesting findings about exercise and fitness.
For those who hate rigorous exercise, there is hope. You don't have to run a marathon, swim the English Channel, or climb the stairs of the Empire State building to get and stay in shape. All you have to do is have a modest plan and stick to it.
According to the studies cited, "The sweet spot for exercise benefits, however, came among those who tripled the recommended level of exercise, working out moderately, mostly by walking, for 450 minutes per week, or little more than an hour per day. Those people were 39 percent less likely to die prematurely than people who never exercised." That sounds good to us.
There is no time like the present to get rewired. Now that winter is behind us, there is no excuse that it is too cold to go for a walk. Even if it is cold and raining, there is always the indoor mall or the gym. Put on your headset, listen to the music that motivates you, and strut your stuff. You will be glad you did and so will those who love you!!