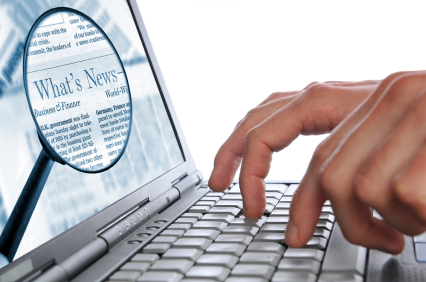 Chapel Hill, North Carolina March 10, 2015 – Retirement Options, the leading global provider of retirement coach certification and retirement readiness assessments, announced today that eleven additional coaches from around the world have achieved the designation of Retirement Options Certified Coach.
Those recently certified include Karen Cullen; Ellie Rock; Brian Weatherdon, MA, CFP, CLU, CPCA, MDRT; James Bash; Dr. Rita Smith; Patricia Sahm of Arrant Management; Sue Mintz, Greg Atchison of Aspyre Coaching LLC; Roger Poulin of Poulin Formation Coaching; Julia Holladay of Personal Mastery Coaching; and Joan Learn of Learn Career Options.
Individuals seeking to join the global network of retirement transition coaches certified by Retirement Options must complete either a ten-week webinar or self-study certification course. The course provides in-depth training to ensure coaches are well versed in the use of two scientifically designed and validated assessment tools, the Retirement Success Profile™ and LifeOptions Profile™.
"The assessments these coaches are now certified to administer explore areas of retirement that many don't consider," commented David P. Hemmer, President and CEO of Career Partners International, the parent of Retirement Options. "Individuals often only consider financial preparation for retirement to the detriment of other areas of their lives that require planning and consideration to ensure enjoyable later years."
Coaches certified through Retirement Options use the scientifically designed assessments to assess retirement readiness and establish the foundation of retirement life plans. Retirement Options Certified Coaches have successfully assisted thousands of individuals, couples and employees of corporate clients in assessing and exploring areas of their lives such as work, family, leisure, wellness and personal development. They are experts on the subject of retirement planning and are regularly asked how to best prepare for this major life transition.
Retirement Options features a directory of over 800 certified coaches around the world, helping individuals connect with local certified coaches to provide guidance and encouragement towards creating their retirement dream.
The next webinar certification course will be held from March 16 to May 18, 2015, and will be led by retirement planning expert Joanne Waldman, the Director of Training for Retirement Options. For more information about the certification course, email Rosalie Hoffmann at success@retirementoptions3.azurewebsites.net.
About Retirement Options  
Founded in 1989, Retirement Options is the industry leader in retirement coach certification and retirement readiness assessments. Through its two retirement readiness assessments, the Retirement Success Profile™ and the LifeOptions Profile™, Retirement Options provides a foundation for individuals to plan for and enjoy a more fulfilling retirement by exploring various aspects of life impacted by retirement such as work, family, leisure, wellness, and personal development. Retirement Options is a division of Career Partners International. Additional information can be found by visiting www.retirementoptions.com.
About Career Partners International
Career Partners International enhances organizational performance and people's lives every day! As a global leader in talent management consulting since 1987, organizations of all sizes and industries trust Career Partners International for the very best outcomes to their most challenging and important talent strategies and initiatives. With the most experienced and respected consultants in more than 45 countries, Career Partners International provides clients with one-on-one access to local experts in talent development, career management, executive coaching, outplacement and career transition services to successfully assess, engage, develop and transition talent to drive organizational performance. Additional information may be found at www.cpiworld.com.