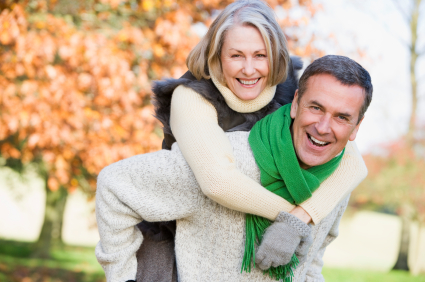 "It doesn't matter where you are coming from. All that matters is where you are going." – Brian Tracy
As a coach and speaker, my job is to encourage people who are leaving their familiar work environment and entering a new chapter of life to try new and different things. However, as I find myself supporting others, I'm aware that I'm not immune to getting stuck in my own comfort zone in my personal life. Lately I've noticed a discrepancy between trying new and different activities in my professional life but not in my personal life.
In my professional life, I've been learning a lot of new skills and stretching into places that I didn't anticipate. In the last five years, I have added Retirement Lifestyle Strategies, coaching, and speaking to my therapy practice. I joined Rotary International and became a Board member of the Alzheimer's Family Day Center. I am the director of the Family Council at Arden Courts Assisted-Living for Alzheimer's where my dad is a resident. To further my professional career, I also joined Toastmasters and the National Speakers Association where I have the opportunity to learn and practice speaking skills.
Perhaps because I have made so many changes in my professional life, I have not focused enough energy on my personal life. From my extensive training, I know that you have to spend as much energy on your personal life as you do your career. If you don't, life can quickly get out of balance.
Opportunity Presents Itself
Recently, my husband and I had the opportunity to go to a Nationals baseball game in Washington DC. Neither one of us had ever been to a professional baseball game nor do we have any interest in baseball. To my surprise, we really enjoyed the game and the people we were with. As I left the stadium after the game, I mentioned to my husband, Tom, how energizing it felt to meet some new people and to do something totally different. Since that game, I began following the Nationals best efforts as they worked their way to the finals.
Shortly after that, another opportunity arose. My niece, a senior at the University of Virginia, was playing a lacrosse scrimmage game at Georgetown University. This was one of many scrimmages she plays in the fall in preparation for UVA's spring lacrosse season. My sister and brother-in-law always talk about how much fun it is and frequently invite us to come. While I have been to a number of games over the years, my husband hasn't been interested in going. Wanting to do different things as a couple, I persuaded him to go and we ended up having a great time. We met a number of the players' enthusiastic parents while we tailgated after the game.
Opening up the Conversation
These two events opened up a discussion between Tom and me regarding how we needed to stretch beyond our comfort zone and add some variety to our personal lives. Attending these events that are not normally in our routine shed a whole new light on the importance of variety in our everyday lives.
Don't get me wrong – routines are really important in life and serve an important purpose. They reduce the need for thinking about the many aspects of our complicated lives, like going to and from work every day, cooking meals, going grocery shopping, doing laundry, making plans with friends, and getting the car serviced, to name a few. In addition to work, many of these day-to-day activities take so much time out of our busy days, there doesn't seem to be enough time to have fun.
Revitalizing Interests as a Couple: Communicate
"Life begins at the end of your comfort zone." – Unknown
Six years ago, when Tom and I were looking for a second home, we had many conversations about what would work for both of us. This is a must-have conversation for couples preparing for retirement in the next three to five years. Recently, when we began to reminisce about those long-ago conversations, we reflected on our relationship and the past adventures and activities we have experienced together and separately.
When we were first dating, over thirty years ago, we rode his motorcycle together on weekends, sometimes getting caught in the rain. I admit I was not enthusiastic about motorcycles, and he found himself riding alone more often than the two of us rode together. Consequently, in 2002, he sold his motorcycle and bought a convertible instead. However, he never lost his desire for motorcycles. When we bought our second home in Tampa Florida, one of the first things he did was to buy a Vespa motorcycle. If you don't know, Vespas are the city motorcycle that became popular after World War II throughout Europe and in many of the larger cities of the world. Tampa's great weather and relatively light traffic compared to northern Virginia has reinvigorated Tom's motorcycle riding. I admit that I now find myself looking forward to being a passenger and seeing all of the interesting sights of Tampa.
Having become city people for at least ten days a month, we recently took our seldom-used bicycles to Florida. We now find ourselves riding our bikes all over Tampa, seeing things we have never seen before. Walking and riding our bikes around the city encouraged us to try another form of transportation. Last month, Tom and I rented Segways to explore more of Tampa. That was fun too!
Eight years ago, I began taking piano lessons for the first time in my life and really enjoyed it. I found it very relaxing. Unfortunately, two years later, my piano teacher moved away. At the same time, my father came to live with us so I stopped playing. Now that things are more settled in my life, I've found a piano studio and I'm starting to take lessons again.
Discussions about how we might spend our leisure time are always productive. I anticipate that these discussions will continue because we want to keep ourselves from getting stuck in that comfort zone. What interests do you share as a couple but have not done in a long time? What have you always wanted to do and never dared try? What causes can you volunteer for as a couple or separately? It's very important to keep these conversations alive and well. If you are single, open up these conversations with your friends, family, and colleagues, sharing ideas about what is possible. I have included some resources to get your creative juices flowing:
The Mature Mind by Gene Cohen, MD, 2005.
The Couples Retirement Puzzle by D. Mintzer, R. K. Taylor, 2011.
Going Solo: The Extraordinary Rise and Surprising Appeal of Living Alone by Eric Klinenberg.
Meet-up groups
Now go make the best of your life for the rest of your life.